By Sylvia Browder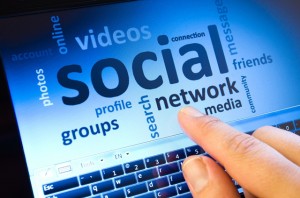 At a recent workshop I facilitated, a participant shared that she didn't understand the big 'hype' about having a website.  Though she had one; she hadn't attained any customers from it.  I explained that having a website is a good first step, but not enough to gain clients. If you are not engaging your visitors, chances are they will never return.  Do you have a website but not sure how to guide traffic to it? Here are 5 ways to steer traffic to your website:

Register with Major Search Engines
An important step to steer traffic to your website is to make sure is it is listed on all the major search engines such as Bing, Google and Yahoo.  This is one of the most efficient ways of directing free, targeted traffic to your website.  It's easy and takes just a few minutes of your time.
 Respond to Questions and Comments
People leave comments for a reason; they are interested in your response.  By responding, you're letting them know that you're actively involved in reading the comments and encouraging them to visit again. In addition, this is an effective way to become known in your industry as an expert.
Develop Article Marketing Strategy
Blogging is an easy way to drive traffic to your website and establish yourself as an expert in your industry. If executed effectively, this can be a smart online marketing strategy and an affordable way to grow your business.  Blogging is 'big business' among entrepreneurs, writers and those who just want to express themselves thru electronic communication.  More and more businesses are blogging as they realize the benefits.  There are several online sites where you can submit your articles for publication and back link to your website:
E-zine Articles or www.ezinearticles.com
Associated content or www.associatedcontent.com
Articles base or  www.articlesbase.com
In addition, posting your articles on various social media sites is a great marketing strategy to generate traffic back to your website. Post your article using the following FREE social networks:
 Use Social Bookmarking Services
Social bookmarking sites allow you to search, organize, share and store the bookmarks of different web pages. You are also able to promote articles and stay ahead of your competitors. Â Here are 3 popular social book marketing services:
Digg– The ultimate social media site; it's become notorious for producing traffic waves so massive that they can have a DOS-style impact on smaller hosts.
Stumble Upon – Helps members discover and share great websites. As you click Stumble, the site   delivers high-quality pages matched to your personal preferences. These pages have been explicitly recommended by your friends or one of 8 million+ other web surfers with interests similar to you.
del.icio.us – A social bookmarking website; users can mark their favorites with del.icio.us and share them with each other; making it onto the front page of the "recently popular" section on del.icio.us will send a decent amount of traffic so long as the category you're tagged into is popular.
Create Videos
Video marketing is all the RAVE!  Whether creating how to, testimonial, product review or interview videos for your website, it increases brand awareness and creates viewer action leading to more inquiries and sales.  In fact, according to Online Video Marketing Statistics, adding video to small business profiles:
Increases number of business profile views more than 100%
Increases number of profile clicks more than 30%
Increases number of calls generated by more than 18%
In conclusion, by using these FREE methods to create visibility to your website, you will be able to generate more traffic over time, thus, have a steady flow of potential leads.
Sylvia Browder is founder of National Association Women on the Rise, a virtual community for aspiring and established women entrepreneurs. She has served as an online volunteer SCORE counselor since 2004.  For FREE weekly articles go to Sylvia Browder's Blog for Women Entrepreneurs, www.sylviabrowder.com.  She can be contacted at info@nawomenrise.com.