BY SHATAY SPEIGHTS
For so long, the fashion industry has been all about pretty clothing, size two models and the overall "fantasy" presented in each designer presentation. Two things that the fashion industry hasn't consistently been are inclusive or diverse. We've seen the same type of models come down the runways for years and often times these models are not representative of the women that are consumers, supporters and admirers of the industry.
Fashion should reflect the myriad of faces, body types, cultural backgrounds and stories of the consumers that support the industry. The vast majority of consumers do not look like the models that we constantly see on a runway. However, there are designers that are dedicated to making sure that their clothing is reflective of the times we live in- by making an effort to design for real women and making sure that their runways are as diverse and inclusive as their consumers.
Pyer Moss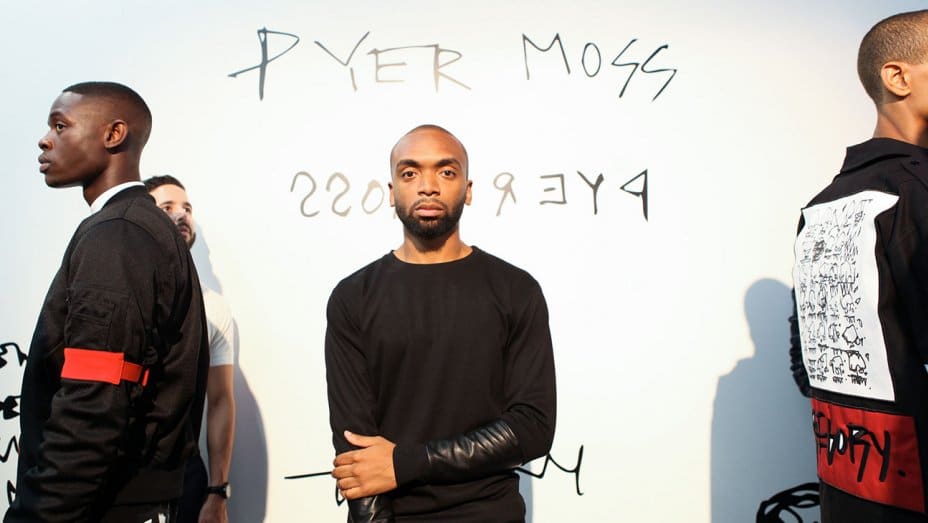 Kerby Jean-Raymond founded Pyer Moss in 2013 as a luxury sportswear brand. The brand is one that tells a story through the lens of a black man in America and the vices and social issues that ail him and others that can relate to him; all translated through the clothing he designs. Collections to date have highlighted racial tensions, the current social climate, mental illness and their coping mechanisms and themes that give credit to black individuals whose stories are forgotten and overshadowed, all presented in a way that doesn't feel like these issues are being exploited because of Jean-Raymond's authenticity and connection with each of the issues and themes that he centers his collections around. Jean-Raymond has said on more than one occasion that he is not an artist but an artist that reflects the times.
Christian Siriano
The design philosophy of Christian Siriano is one that way more, if not all, designers should follow—a truly inclusive approach to fashion. No matter who you are, where you're from, how old you are or what size you are, if Siriano likes your work, he's dressing you. His high profile clientele is so diverse and shows that he just wants to create great pieces for great people. Just a few of his clients include Leslie Jones, Rihanna, Cardi B, Janelle Monae, Lupita Nyong'o, Whoopi Goldberg, Issa Rae, Danielle Brooks and many more. Siriano has consistently catered to the women who the fashion industry has consistently forgotten about or neglected. He sees the benefit of designing for plus size women and women over 50, not only because those are markets that have yet to be tapped into in a real way but also because it makes those women feel just as amazing as the sample-sized, younger women. He is all about making statements on the red carpet and making his clients feel beautiful. Siriano ignores criticisms from the industry on what he should and shouldn't do; he's the designer to break the mold and does whatever he wants in order to make his clients happy.
Gypsy Sport
Rio Uribe went from landing a gig in the stock room at Balenciaga to traveling the world working his dream job, to winning an online VFILES Runway competition, and from there, nothing was the same. He has cultivated Gypsy Sport as a brand that focuses on unisex expression and "genderless/ genderful fashion." The brand's pillars are clothing, culture and community. It is an inclusive and independent brand based in New York City that is all about unity and individuality. Whether for an ad campaign or runway show, Uribe is dedicated to featuring models of all colors, genders, sizes, sexualities and more. All of this is in an effort to bring new, fresh and different voices to the fashion conversation. Since their first official New York Fashion Week presentation in 2014, the Gypsy Sport collections have consistently been celebratory of people of color, their aesthetics, their culture and their various lifestyles. Uribe has created a brand that is breaking norms within the fashion industry with each new presentation, and people are paying attention.
I love seeing designers really make a statement in the name of diversity, inclusion and storytelling. There is a sort of revolution happening where consumers are demanding to be seen and represented by designers. When designers answer that call in an authentic way, it makes me excited for the future of the fashion industry. Who are your favorite inclusive designers and brands? Who do you want to see more inclusivity or diversity from? Leave a comment and let us know!