By Shatay Speights
Spring is upon us! As the last of winter's cool air transitions into sunny days, wardrobes everywhere will be getting a facelift. Soon it'll be time to put away the furs and bubble coats and trade them for duster jackets and cardigans; sweaters will be traded for lighter tops and layered looks. We'll start to see some of the spring trends forecasted from last season's runways trickle into stores and make their way onto the streets.
As spring sets in, I've got you covered with some of the season's biggest trends and how to dress for the weather, especially as the seasons start to change.
Pastels
Soft, dreamy ice cream hues will be some of the "it" colors for the spring season. Whether you're rocking bubblegum pink, lavender or powder blue, you'll be feeling pretty in pastels in a super sweet look. Make a statement in a monochromatic look or have fun with color blocking. Designers like Celine, Peter Pilotto and Preen presented the soft color scheme in such cool ways. The possibilities are endless. An honorable mention goes to the color lavender, replacing Millennial Pink as the season's "it" color.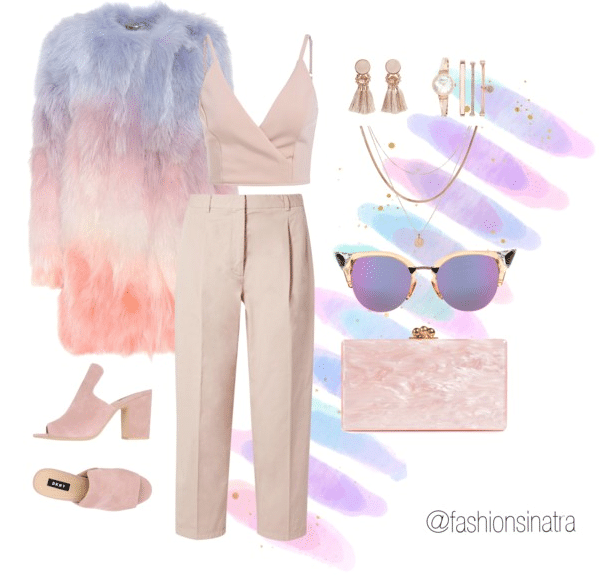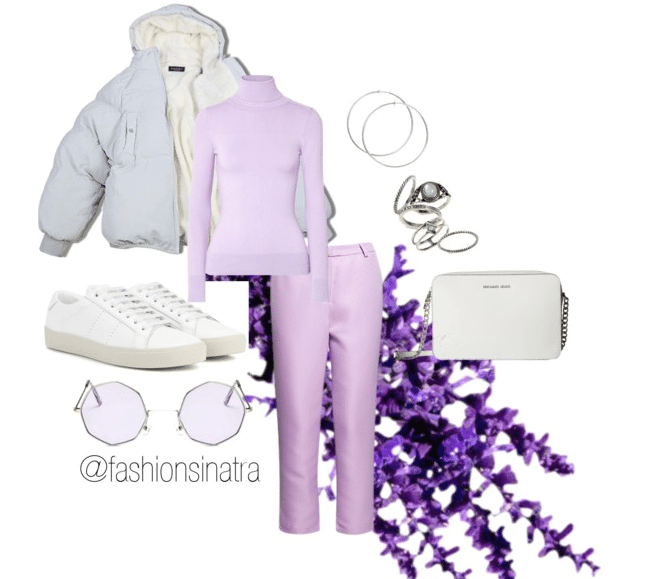 Bright, Saturated Colors
Bold colors are having a moment this spring as well. Primary colors are sharing the spotlight, so the rainbow is your playground. Pop out with bright hues, and don't be afraid to throw in fun pieces for an element of surprise! Tom Ford, Marc Jacobs and Carolina Herrera gave a fun template to go by, incorporating the saturated colors in monochromatic and color-blocked looks. Bright colors become more approachable when paired with neutral pieces, making for a great way to tone down your overall look.
Fringe
Coachella and similar festivals aren't the only places where fringe can thrive. This spring, we'll be seeing fringe get a chic new upgrade. Designers like Salvatore Ferragamo, Celine, Eden and Calvin Klein reimagined the fun detailing in ways that are sure to make just the right statement. Angela Bassett's look designed by Naeem Khan from the Black Panther red carpet was a perfect example of springtime fringe. Fun, flirty and colorful—that's definitely a spring style combination that I can get behind!
Ruffles
We may not be able to pull off ruffles like Rihanna can, but we can definitely make this super flirty trend our own and look amazing at the same time. Designers like Erdem, Alexander McQueen, Givenchy and Valentino reimagined the trend in sophisticated, edgy and flirty ways. This isn't a trend just for little kids anymore; ruffles will be taken up a notch this season!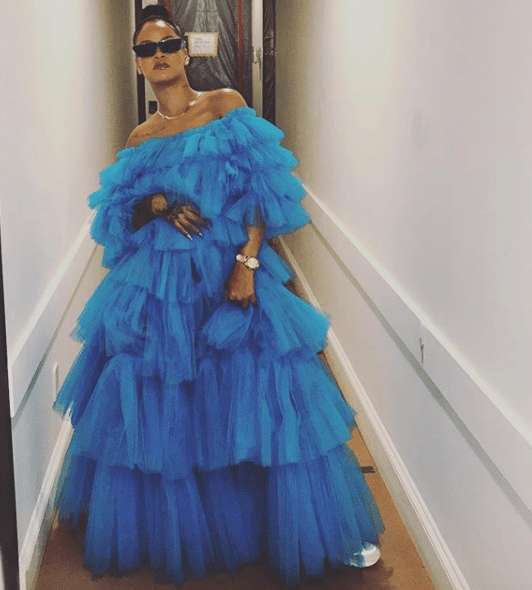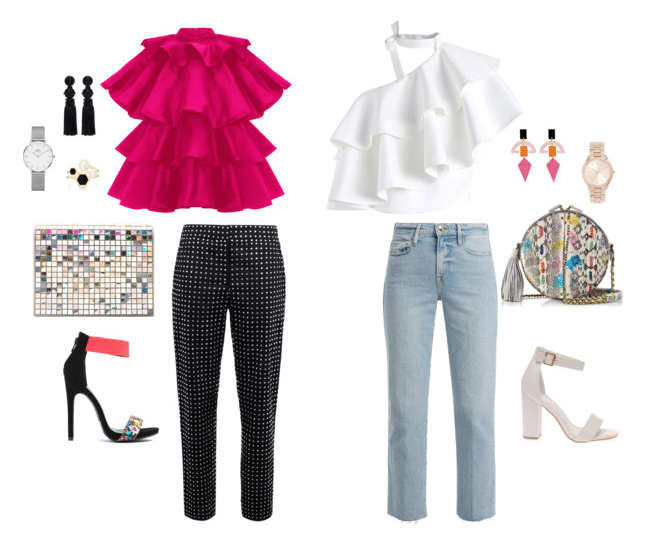 Fanny Packs
As much as we have tried to deny this trend for so long, fanny packs have proven that they are here to stay! Fenty x Puma, Givenchy, Balenciaga, Gucci and Alexander Wang presented this trend, and I'm sure we'll begin to see those designer influences on spring's must-have accessory in the very near future. Whether draped over the shoulder or secured around the waist or made with fur, chain, plastic or leather detailing, we can no longer deny the impact of the fanny pack. Even I was apprehensive about embracing this trend, but I must say that I can't wait to get my hands on one!
As the spring season makes its way into full swing, remember to make these trends your own. Take what you like, ignore what you don't like and dress in a way that makes you feel like the queen you are! What are some of your favorite spring trends? Will you be incorporating any of the above trends into your wardrobe? Until next time, happy dressing!
*image credits go to: Pinterest, Glamour, People Magazine, Polyvore/ @fashionsinatra, Instagram/ @badgalriri, Instagram/ @vickylogan