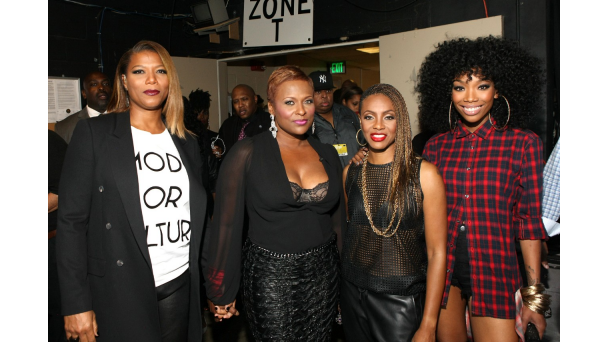 Photo Source: BET
The BET 2014 Hip Hop Awards were filled with the highly anticipated cyphers, throw backs, and of course the performances. The show was pre-taped in Atlanta last month and premiered on BET last night. Uncle Snoop (Snoop Lion) was the host of the show and he definitely kept viewers entertained with his hilarious antics. The show opened up with Rae Sremmurd's hit "No Flex Zone" and followed with performances by YG, Ty Dolla $ign, Migos, and others. However it was Common's performance that stole the show. His performance of "Kingdom" featuring Jay Electronica and Vince Staples was a tribute to the slain teenager Michael Brown that included his parents and a moment of silence after.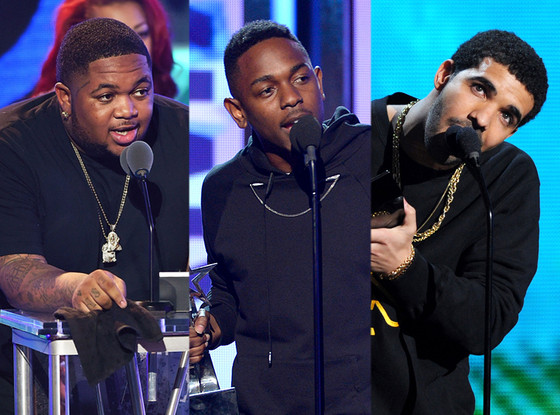 Photo Source: BET
The year's BET cyphers were a mix of newbies and also established artists such as Wiz Khalifa, Juicy J, Ty Dolla $ign, Lil Mama, Detroit Che, David Banner, Kevin Gates, Remy Ma, Papoose, and many others.
The show picked up again with performances by Brandy, MC Lyte, YoYo, and Queen Latifah performing "I Wanna Be Down," and Doug E. Fresh, who gave us a little show of his beatboxing techniques, was presented with the "I Am Hip-Hop Award." The beatboxing phenomenon almost brought the crowd to tears as he paid tribute to his mother, who recently just passed away. Bobby Shmurda closed out the show with his catchy song "Hot Boy" that had everyone up and out of their seats.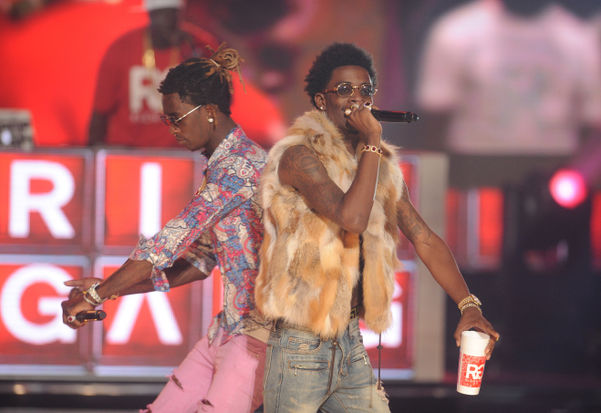 Photo Source: Kevin Winter/Getty Images, Mark Davis/Getty Images for BET, Paras Griffin/FilmMagic

Here are a list of the winners last night:
Album of the Year: Drake, Nothing Was the Same
Best Club Banger: Future, "Move That Dope"
Best Collab, Duo or Group: YG featuring Jeezy & Rich Homie Quan, "My Ni–a"
Best Hip Hop Video: Drake, "Worst Behavior"
Best Live Performer: Drake
Best Mixtape: Wiz Khalifa, 28 Grams
DJ of the Year: DJ Mustard
Hustler of the Year: Dr. Dre
Impact Track: Common featuring Vince Staples, "Kingdom"
Lyricist of the Year: Kendrick Lamar
Made You Look Award: Nicki Minaj
MVP of the Year: DJ Mustard
Producer of the Year: DJ Mustard
Sweet 16: Best Feature Verse: Kendrick Lamar, "Control"
Track of the Year: YG f/ Jeezy & Rich Homie Quan, "My Ni–a"
Video Director of the Year: Hype Williams
Who Blew Up Award: Iggy Azalea
People's Champ Award: Drake
Best Hip Hop Online: WorldStarHipHop
You can watch videos of the performances and cyphers from last night online at http://www.bet.com/shows/hip-hop-awards.html
by Elizabeth Tawose