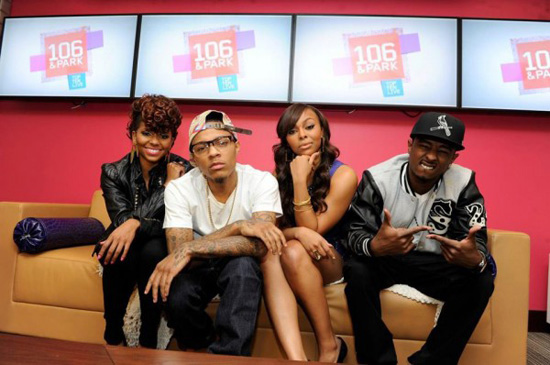 America's No. 1 music video variety show on cable television (BET), 106 & PARK, airs its final episode today on December 19, 2014, which concludes an extraordinary 14-year run. They'll continue to produce various specials throughout the year, including its annual New Year's Eve show, (106 & PARTY), along with live event experiences at the BET Awards and BET Experience. The 106 & Park brand will make the big leap to the digital domain (BET.com) in 2015.
Originally produced in Harlem, the title of the show came from the original studio location at East 106th Street and Park Avenue. Every video that was voted onto the countdown starting as a "New Joint of the Day" 65 times would be retired and placed into the "106 & Park Video Hall of Fame." This occurred quite frequently, and earned Bow Wow the permanent title of Mister 106 & Park, and the late R&B artist Aaliyah the permanent title of Miss 106 & Park for having the most #1's of their respective genders.
The show began for one hour (including commercials) and, until 2005, was broadcast late night at 2am/1am, immediately before BET After Dark and the most recent episode was broadcast on Saturday afternoons at 5/4c. In 2001, it was extended to 90 minutes. In 2008, the show was extended to two hours, but still reverts to 90 minutes depending on BET's scheduling for that particular day. The show celebrated its 2,000th episode on August 20, 2008. The shows' tenth anniversary special was on October 6, 2010. The original hosts, A.J. Calloway, Free, Julissa and Big Tigger, returned to the show to celebrate. From July 25, 2011- September 2, 2011, the show was extended to three hours.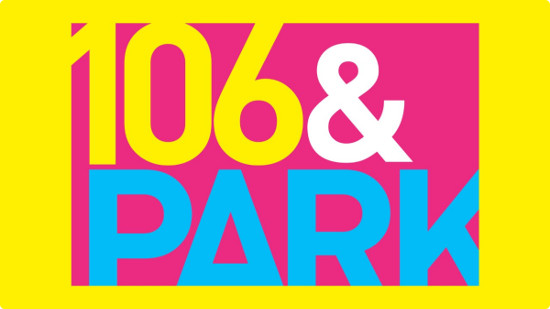 List of Hosts Past and Present:
A. J. Calloway & Marie "Free" Wright (2000–2005)
Julissa Bermudez & Darian "Big Tigger" Morgan (2005–2006)
Raquel "Rocsi" Diaz & Terrence Jenkins (2006–2012)
Jordan "Shorty da Prince" Johnson (2012-2013)
Kimberly Paigion Walker (2012-2013)
Mykel "Miss Mykie" Gray (2012-2013)
Angela Simmons
Shad "Bow Wow" Moss and Keshia Chanté (2012-2014)