"Leaders become great, not because of their power, but because of their ability to empower others." John C. Maxwell
Steven Covey, bestselling author of "The 7 Habits of Highly Successful People," wrote one of the best books on leadership and self-improvement. In this book, he presents a holistic principle-centered approach looking at the characteristics of successful people, reducing these to seven principles.
So, how do women become successful leaders? Over the decades, we have seen those who have had significant impact in their community and throughout the world. Here are 10 traits of highly successful women leaders.
1. Successful Women… Build Unison
Successful women leaders recognize the importance of unity and tries to establish a society where people live in harmony. They work together as a community to face any challenges that might exist.
2. Successful Women… Give Praise Generously
Successful women leaders don't hesitate to recognize others for their contribution. They realize the importance of each and every member of a team or group. By appreciating others for even the smallest involvement; motivating them to play even bigger roles.
3. Successful Women…Fix, Without Blame
Successful women leaders understand all too well that making mistakes are a natural characteristic of every human being. They don't waste their valuable time blaming people for their mistakes; rather find ways to fix the problems… and then moves forward.
It's this humbleness that enables them to gain even more respect from others.
4. Successful Women…Tap Into Expertise of Others
Successful women leaders recognize the fact that they can't do it alone. They understand their limitations and realize they are experts in EVERYTHING! With that, they tap into the expertise of other people who can offer fresh perspectives. They realize this is the best way to come up with maximum output.
5. Successful Women… Disagree Respectfully
Successful women leaders have full respect of other's opinions. They understand completely that others may not share their views or beliefs. When it comes executing a decision, they consult with others and even if there is disagreement, it is done respectfully.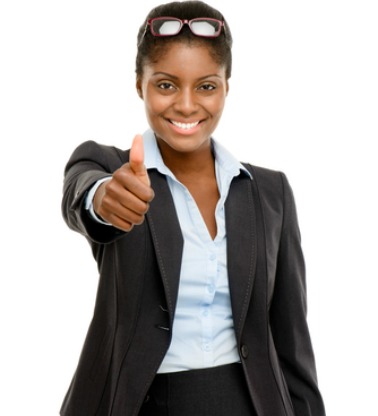 6. Successful Women… Makes Difficult Decisions
Successful women leaders make difficult decisions; relying on information, instinct and gut feelings. They painfully play out every possible scenario. This trust in their instincts is a sign of confidence and mental strength.
In the end, this allows them to make a sound decision and continue forward on the path to success.
7. Successful Women…Make a Positive Difference – Paying It Forward!
"If you have much, give of your wealth; if you have little, give of your heart." Arab Proverb
Paying it Forward is based on a single principle, if you do a good deed for someone, do it without personal gain. Successful women in leadership believe in that concept. They have a tremendous desire to give back because of the support from others that allowed them to become who they are today.
They understand that the 'Pay It Forward' concept is an essential element of being an outstanding leader.
8. Successful Women… Develops a Thick Skin
Most successful women leaders have experienced 'negative energy' from pessimistic people. They realize that to thrive in a world where negativity is the norm; must develop a high tolerance or thick skin. The harsh opposition and criticism can be daunting, but with patience and 'positive energy' flowing… will conquer all pessimism.
9. Successful Women… Communicate Frequently & Honestly
Successful women leaders understand that the ability to communicate with people at all levels is paramount. Good communication fosters strong working relationships and cohesion. It allows everyone to have a say in the decision making process. With that in mind, they know that the benefits of having good communication are a key ingredient to their success.
10. Successful Women… Unwavering Faith
Successful women leaders have complete faith in themselves and others. They stand steadfast with unwavering faith – faith that is not compromised by people in and of the world. Their faith that is based on trust, assurance and confidence! In addition, it is demonstrated by their service and obedience to a higher being.
In closing, becoming a leader doesn't happen overnight. It comes with much passion, dedication and years of hard work.
So now you should ask yourself whether you have the above-mentioned traits necessary to be deemed a leader?
by Sylvia Browder
Bio: Sylvia Browder is CEO of Browder Consulting Group and provides consulting in business development and expansion, online and offline marketing support, website design, strategic planning and more. She is founder of 'National Association Women on the Rise,' an association that provides professional and personal resources for aspiring and established women entrepreneurs and authors. She is publisher of 'Sylvia Browder's Blog for Women' and has co-authored three anthologies. For great articles, resources or to learn more about her services, go to www.sylviabrowder.com.