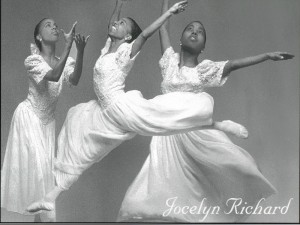 A hiker has lost his way and stumbles. He finds himself stuck in a ditch of mud or possibly quicksand. He desperately struggles to free himself but appears to be sinking deeper and not able to get out by his own effort. As he yells for help, the groundkeeper hears him and comes to assist. Out of love and kindness he extends a hand to the troubled man.  But, he can't quite reach the hiker because there is too much of a separation from where he is to where the hiker is. The groundkeeper takes a strong rod and extends that to the hiker.  The choice for the hiker is to grab or not to grab hold of that rod.  To trust or not trust the one who extends the rod. It is a life or death decision. The hiker is in a panic and must make a decision not to be overcome by fear. He makes a mental shift to believe with all of his heart, that if he grabs hold to that rod he will be saved.  He does not want to drown in his troubles.
When we "set our mind on things above," (see Col. 3:1-4) we don't have to drown in our troubles.  Glory to God! It is the grace (love and kindness) of God Almighty who extended us the rod (Jesus) that set us free. Before this great exchange, we were sinking in the mud of our own erroneous decision making. God gave us an opportunity to live, a choice to hold fast to the righteousness of Christ. This is our victory in Christ. "Behold, the Lord's hand is not shortened, That it cannot save; nor His ear heavy, That it cannot hear." Isaiah 59:1  He sees the worth in us when no one else seems to notice.
People perish due to lack of knowledge. Choosing life is to choose to love and trust God, to understand and obey His word, desiring to please God who only wills the best for us.  "Whoever believes in Him should have eternal life." John 3:15. It is a choice to believe and to turn from the sin of unbelief.  It is a choice to repent from sin (unrighteousness) and erroneous thinking (misinterpretation of His word). Repentance is to change the mind along with a change of direction in lifestyle that requires that you not only hear the Word, but that you are a doer of the Word. "Most assuredly if anyone keeps my Word he shall never see death." John 8:51
However, I can choose intentional sin, a life separate from God and His ways, His Word or I can freely reclaim my inheritance in Holiness, choosing life. "For I have no pleasure in the death of one who dies, says Lord God.  Therefore turn and live." Ezekiel 18:32
He's calling us to salvation and to the experience of true freedom.

"I have set before you life and death, blessing and cursing; therefore choose life, that both you and your descendants may live; that you may love the Lord your God, that you may obey His voice, and that you may cling to Him, for He is your life and the length of your days." Deut. 30:19, 20
God will never leave us or forsake us. Nor will He neglect us. "The steps of a good man are ordered by the Lord and He delights in his way.  Though he fall, he shall not be utterly cast down; For the Lord upholds him with His hand."
Psalm 37:23
Copyright 2011 by Osundara Mayuri – Author, The Book Of Mayuri: Why We Can't Have Peace and How We Can Have Peace -Westbow Press, 2010.  All rights reserved. Unless otherwise indicated. Scripture taken from the New King James Version. Copyright 1982 by Thomas Nelson, Inc. Used by permission.  All rights reserved.       
Contact:  veranolarue@earthlink.net